---
Sustainability
In the 21st century any successful business must be sustainable and contribute to the regeneration of the planet. Existing and growing scientific data point to important environmental and socio-economic advantages of natural cork and cork oak forests in the wine industry. This is one of the most sustainable and responsible forms of cultivation on the planet.
Quality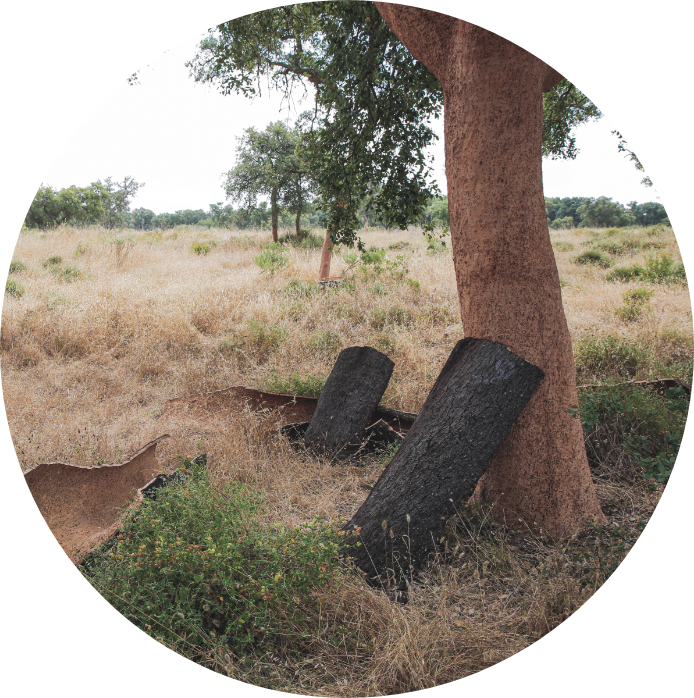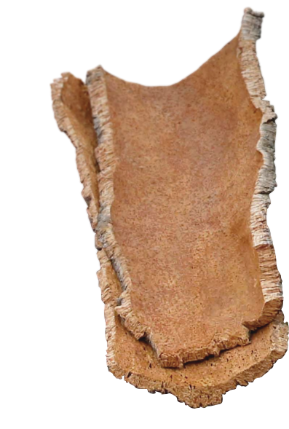 High quality, natural raw material
Our quality focused process uses:
Rigorous selection of raw material in the forest.
The most advanced systems in the world for boiling cork wood
Full traceability and systematic control at critical points
Patented CS technology used on all corks
Eletronic and manual visual selection
End result:
Products with the best mechanical and sensory performance in the marketplace.
Responsible Forestry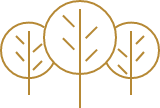 Responsible Forestry
Talis is committed to the responsible cultivation of the Mediterranean forests that produce the cork we use to make our stoppers. Cork producers have cultivated an ideal renewable resource that has sustained market demand without sacrificing the environment or the ability of future generations to follow in the same footsteps.
As one of the most important suppliers of natural corks, we want our customers and consumers to have absolute assurance that our Cork Supply natural corks are produced in an ethical and sustainable manner.
Cork Supply's operations in Portugal are certified by the Forest Stewardship Council® (FSC®) and Soil Association Certification. This recognition is proof of the ability and responsibility of the company to produce and market cork stoppers from forests managed in a responsible and sustainable way.
To hold FSC® certification, Cork Supply has demonstrated a continued commitment to the rights of local people, long-term economic viability, sustainable environmental impact and wildlife protection.
Cork Supply is determined to promote FSC®, both by gradually meeting the growing demand for natural, sustainable products and packaging, and by following the growing number of responsible forests and companies in obtaining FSC® certification.
And while demand for FSC® certified corks currently outstrips supply, Cork Supply is working in partnership with cork producers to increase the number of forests that can be selected for future harvest and certification.
Protecting cork oak forests and preserving the livelihoods of their residents is more than a priority at Cork Supply: it is part of our passion. This is evident in every decision we make, every practice we institute, and every relationship we create. Because there is more at stake than just cork in these delicate ecosystems. Much more...
Carbon Footprint

Carbon Footprint
All human activity has an impact on the Earth's environment. The carbon footprint measures the impact that a human activity has on our environment in terms of greenhouse gas (GHG) emissions, expressed in units of carbon dioxide (CO2). The less CO2 produced by an organization, product or individual, the smaller their carbon footprint.
Cork Supply works hard to meet its sustainability goals, one of which is to minimize the company's Carbon Footprint. Additionally, as a member and supplier of the wine industry, we aim to assist our partners in reducing their Carbon Footprint.
By optimizing efficiency 'upstream', Cork Supply achieves positive reductions which are extrapolated 'downstream' into the market, offering products and services which allow our customers to reduce their Carbon Footprint.
In 2007-2008, Cork Supply conducted a global Carbon Footprint study assessing the CO2 emissions from each of our local operations. This involved detailed accounting of all activities conducted by Cork Supply worldwide, including CO2 emissions from shipments and associated transport.
According to a Bilan Carbone® assessment, our company's European carbon footprint in Europe, measured by activity, results mainly from transport and energy use.
Analysis of this data regarding cork stopper production and business support activities concludes that:
Three-fifths of our European carbon footprint is generated by activities directly related to production (including forest management, resource and material absorption, transportation and product end-of-life);
Two-fifths is a result of all non-production activities supporting the business (including office electricity and air conditioning, passenger travel, property, services, etc.)
Armed with this data, Cork Supply embarked on initiatives to identify and implement improvements that would generate significant efficiencies and reductions. Overall, both internal and independent data and analysis validate the conclusion that Cork Supply's cork stopper production is highly efficient.
Diagnosis of opportunities for improvement actions also lead us to investigate the use of alternative energy sources, advanced reuse of cork dust, environmentally-oriented purchasing, and preferential use of materials from sustainable and recycled sources.
Optimize container loading efficiency (through new pallet, packaging and load phasing patterns);
Encouraging our material and transportation suppliers to maximize the use of sustainably sourced and recycled products and energy-efficient vehicles;
Encourage our customers to plan and schedule orders as far in advance as possible in order to avoid airfreight for deliveries;
Conduct a feasibility study of renewable energy sources, including advanced reuse of cork dust;
Improve waste management techniques by adopting the best known end-of-life options for each waste;
Encourage vehicle sharing by staff;
Reduce paper and toner/ink consumption in offices.
People and Community

People and Community
Cork Supply has set the goal of zero waste as one of our sustainability objectives. We are proactive in trying to eliminate and reuse waste resulting from our production operations. In addition to making energy efficient improvements and investments that reduce waste production in our operations we seek to reuse and recycle wherever possible.
With our two main inputs of production raw materials - cork and water - Cork Supply has developed closed loop systems to optimize material and energy waste in both cases.