---
Innovation & Quality
In the 21st century any successful business must be sustainable and contribute to the regeneration of the planet.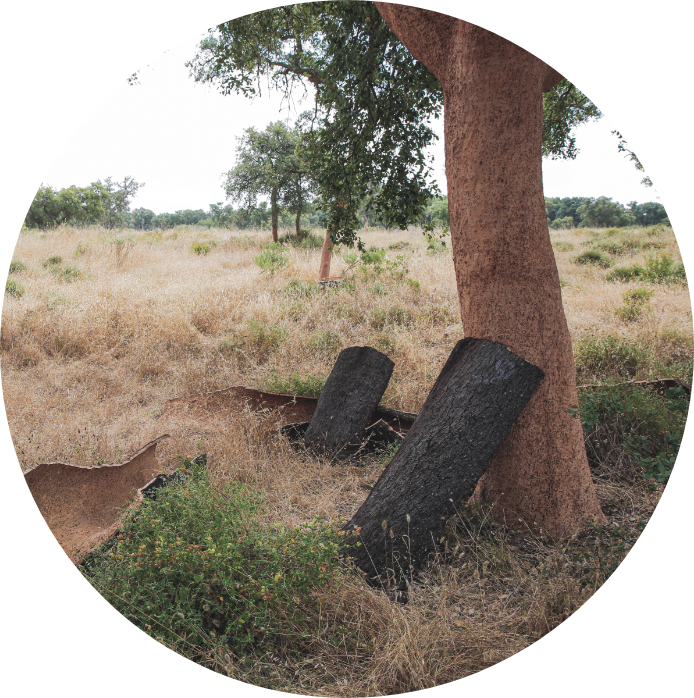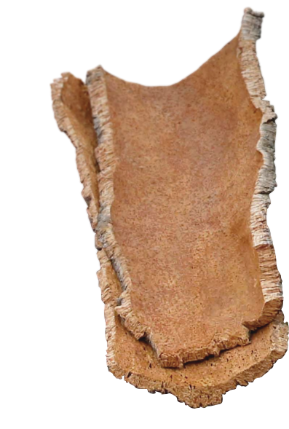 Forest to Bottle
It all started with a founding vision of Cork Supply - to provide the world's finest wines with superior quality natural corks.
With our commitment to quality in everything we do, Cork Supply has grown to become the wine industry's most trusted and reliable partner.
Our dedication to cork stoppers has made us a global leader, proud to set industry standards in Quality Control and R&D. We are excited to bring these same standards to the spirits industry with Talis, our line of bartops.
We launched TALIS to give customers dedicated service, creative solutions and high quality products. We understand that each customer has a unique story to tell, and we want to help them tell that story.
Download our Sustainability report here.
Quality points from forest to bottle
01
Vertical Integration Ensures Quality from Forest to Bottle:
The vertically integrated systems pioneered by Cork Supply revolutionize the way quality is assured and defined in our industry. All cork obtained and corks produced undergo continuous and rigorous inspection at all stages of production, from forest to bottle.
02
Managing Quality from the Forest
Our unique quality management systems begin in the forest and start when the cork is still on the tree. From the beginning of the growth cycle, our forestry engineers work side by side with foresters, providing technical support with the aim of applying advanced cultivation techniques to improve soil and cork quality. Our forestry specialists also periodically take samples of cork from trees for sensory and SPME-GC/MS analysis. Sets of samples are kept which constitute databases with the history of detailed maps in terms of conditions and production trends per forest.
03
Managing the Quality of Cork Harvesting & Selection
Vast quality controls and the supervision of forestry engineers are integrated throughout the harvesting, sorting and raw cork purchasing stages, ensuring the use of the best quality cork and thus meeting our strict acceptance threshold for migratable TCA < 1.5ng/L at production entry. Among the most relevant and innovative TCA prevention methods that Cork Supply has instituted in the forest during the harvesting phase is the immediate removal of the wedges (the part of the plank closest to the ground) from harvested cork planks.
04
Manage the Quality of Cork Preparation & Handling
To ensure that harvested cork is handled according to the most rigorous procedures, Cork Supply has its own, fully modernized cork preparation facility close to the main forests in southern Portugal. In 2008, this facility was upgraded with many new pieces of equipment - among them, a cement park for cork stabilization, sloped to avoid unwanted concentration of moisture and organic matter. An "environmentally friendly" boiler for boiling cork optimizes resource efficiency using closed-loop heat transfer and water filtration systems.
05
Manage the Quality of Cork Stopper Production
During the cork stopper production phase, batches of manufactured stoppers are continuously inspected, selected and sorted (manually and electronically) in order to avoid critical defects and to monitor sensory performance by our team of quality control experts. Cork Supply also uses SPME-GC/MS analysis to continuously monitor raw materials, as well as factory, production and storage environment conditions.
06
Manage the Quality Independent Control at the end of semi-finished production
No batch of cork stoppers leaves Cork Supply's production facilities in Northern Portugal without being re-inspected, tested and verified by SPME-GC/MS, thus ensuring that all batches of cork stoppers shipped by Cork Supply meet the requirements for acceptance out of production with respect to the level of migratable TCA < 1.5ng/L.
07
Managing Quality Up to the Bottle
All natural cork stoppers that Cork Supply commercializes worldwide are supplied by our facilities in Portugal. Before our corks are delivered to the customer in SO2 sterilized bags (along with a Quality Control Report), they undergo, on entry and exit from the site, additional cycles of sensory control and SPME-GC/MS analysis to ensure they remain within our specifications for migratable TCA < 1.5ng/L. Finally, we offer our customers expert technical assistance to support them in identifying and managing critical Quality Control factors.